Cameron Powell Photography
Over the years we have served a U.S. President and Grammy, Oscar and Olympic Gold winning talent. In addition to clients including actors, authors and musicians, we have created imaging for global brands like Google, The Coca-Cola Company, People Magazine, Billboard/Hollywood Reporter, Universal Music Group, Warner Bros, Viacom and Sony Entertainment.
Kristen Sweeting Photography
Boutique wedding and portrait photography studio offering personalized service, thoughtful imagery and timeless products.
LMA Designs
The impression that LMA Designs leaves on clients is lifelong, which is how we have cultivated long- term relationships with the majority of our clients. We take pride in each and every flower we touch and bouquet we design. We strive to bring each client's vision to life and express their emotions through our designs with flowers.
Mayker Creative
Mayker Events provides a comprehensive solution for corporate and private events—offering furniture rentals, tailored design services and custom florals. Mayker Interiors provides design-focused residential services including staging, photography, space consultations and curated broker opens. Shop Mayker
is a modern lifestyle shop and premium gifting resource offering well-designed, well-priced goods and furniture that make living easier and more beautiful.
Pack Films
We are a small team of creators, doing what we do best! Every project is important to us—we bring care, attention and commitment to shoots large and small.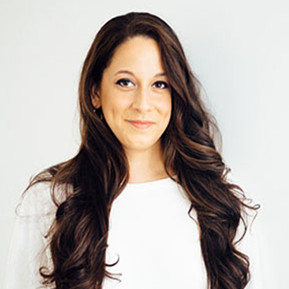 Alecia
We've pioneered shoppable video for brands and content creators, by creating product placement opportunities that are directly shoppable while watching videos, music videos, tv shows, movies and tutorials.
Sam Saiderman,
Ian Rodriguez
Innovo Management
Innovo Management, LLC is a multi-faceted artist and project management company. The creation of Innovo was sparked by the recognition that few companies catered to unrecognized talent in a way that put artists first, and thus a mission for the company was born. At Innovo, we're constantly searching for new ways to put Musicians First.
Paper Garden Records
Paper Garden is a music and art-centric creative agency based in Downtown Brooklyn. Our services range from event curation, strategic brand partnerships, event production, publicity & radio promotion —and yes, record label services—of course! Our core mission in providing these services is to bring the love of music, art and experiences to a wide range of communities and audience.
Made In Network
We make YouTube work. Made In Network is a video-first media company and YouTube network consisting of 40 curated channels garnering 70+ million views per month. We work with brands to meet their marketing objectives through channel sponsorship, production services and YouTube media buys.
Olivia Management
Olivia Management is an artist management and consulting company that strives to maximize artists' profits, grow artists' brands and foster joy through music and entertainment. We are committed to excellence, honesty, integrity and genuine connection.
Orange Thread Media
Orange Thread Media, LLC operates in three primary properties: live event production support through Orange Thread LIVE, a-la-carte visual content for live event professionals through the TripleWide Media ecommerce platform, and the equipping, connecting and inspiring of the creative arts community in the church through the SALT Conferences platform.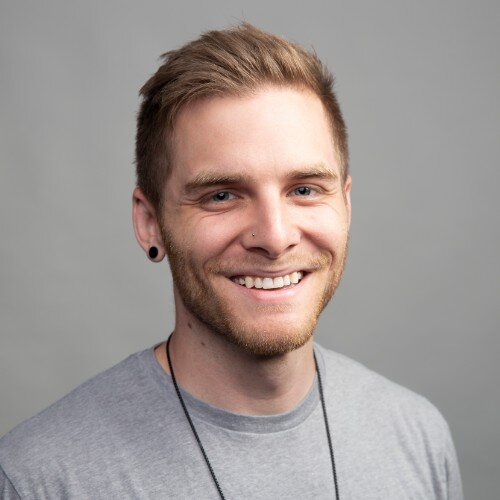 Soundstripe
Our mission is: "Keep Creatives Creating." We do that by providing video content creators access to our growing collection of royalty free music at an unbeatable price. Membership unlocks unlimited licenses for every song in our carefully curated music library.
Connie Harrington, Rusty Gaston
THiS Music Publishing
Launched in partnership with Warner/Chappell Music, THiS Music has a roster of some of today's brightest artists and songwriters. THiS Music has built a hands-on boutique environment for some of today's best songwriters.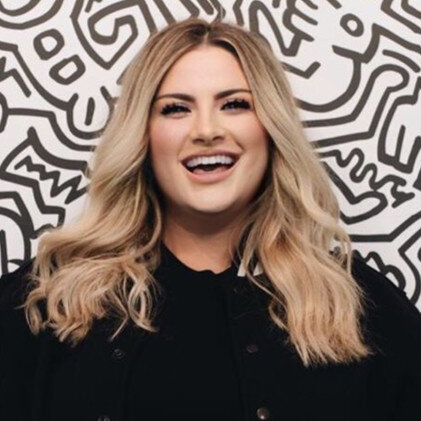 Threebrand Media
Threebrand Media is a full-service, independent music publicity and media management firm based in Nashville, Tennessee. We customize national and regional publicity campaigns for a select roster of artists, partnering with our clients to deliver large-scale results through a boutique consciousness.

Kirk Slawek, Conner Carrol, Charles Miller
Deavor
A community of inspired individuals working, learning and pursuing passions together. A Nashville based coworking and event space.
Fort Houston
Fort Houston is an interdisciplinary workspace for makers of all media, offering its participants and attendees the opportunity to discover their creative potential and thereby facilitating the enrichment of Nashville's artistic community.
GetFIT615
GetFIT615 is Nashville's friendliest group fitness gym and personal training studio on Music Row. We have everything from cardio to strength training including kettlebells, TRX, rowing and more! We think that you should do something every day that makes you sweat because our bodies are made for movement and movement makes us feel good.
Project 2231 is a family owned company based in Clarksville, TN, specializing in hospitality and entertainment. Businesses include: The City Forum, The Loading Dock, Miss Lucille's Marketplace, Cafe, Furniture Design Room, The Belle Hollow and Acme Athletics.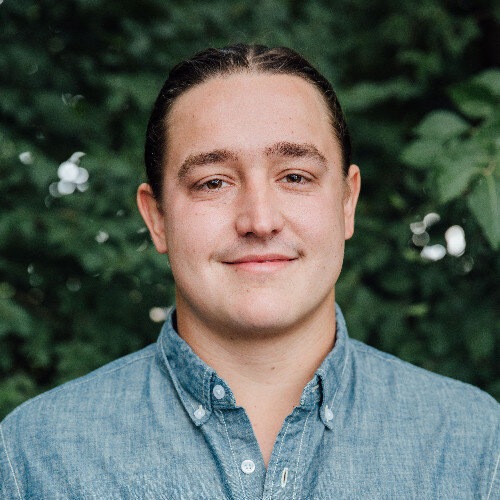 The Escape Game
We make the most accessible and immersive escape games. Because we're guest-obsessed, our adventures are more exciting, more inviting and everyone contributes to the action. Everyone gets a chance to save the day. Inside our worlds you'll find extraordinary adventures in need of explorers, risk-takers and problem solvers. This is where heroism and adventure meet.
The Lotus Room
The Lotus Room is Nashville's top rated Ayurvedic healing studio. All services at The Lotus Room are designed to inspire healing for one's mind, body and spirit. We believe that healed people create a powerful ripple effect in the real world. It is the divine mission of this studio to bring peace, ease and healing to the world—one radiant being at a time.
Three One Three
Coworking office space. Thoughtfully designed. Built for collaboration. Our conference rooms, phone booths, communal spaces and offices are set up for you to create, launch or grow as a business or professional.
Abednego
A men's and women's clothing boutique. We curate our shop to have something for everyone, including a variety of home and gift items in the heart of Germantown.
Amy Violette Leather Company
Amy Violette & Co. is a Santa Fe, New Mexico based retail company specializing in handmade leather handbags, totes and accessories.
Consider The Wldflwrs
We take great pride in the craft of fine jewelry design, creation, restoration and repair. Whether we are creating a bespoke engagement ring, restoring a family heirloom or showcasing our vast collection, we put our customers needs first and strive to forge personalized relationships to create and maintain heirloom pieces for life.
Everest & Co
We are here to make you feel good and find the perfect clothes for you. We want you to get that job, find the love of your life and run the damn world in our clothes. All eyes will and should be on you. Because #LifeAtTheTop is just so much more fun.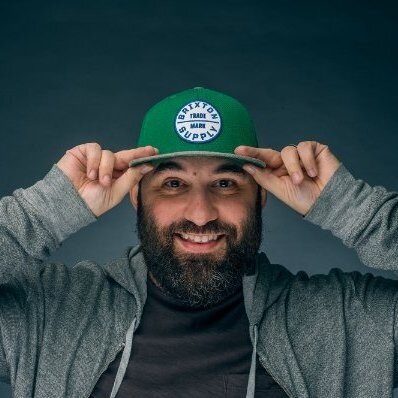 Foot Cardigan
Everyone has their "thing." Our thing is making your feet look amazing. Foot Cardigan delivers one random pair of whimsical socks to your mailbox every month! If variety is the spice of life, you're about to dip your feet in wasabi. As seen on ABC's Shark Tank.
Jewlybox
Discover your inner sparkle with a subscription to the jewelry box that keeps on giving. Our mission is simple. Empowered women empower women. We believe women perform their best when they look their best. By providing women with the accessories and style to look their best, they are able to conquer absolutely anything.
Pink Dolphin Clothing Company
Not just any other clothing line, we are here to promote positivity and show people what powers they have bestowed in them. Our slogan—Legends At Our Craft—is a phrase that not only defines the pride, creativity and superior quality that we put into our gear, but a phrase that encourages everyone to be a legend in your own craft.
Sydney Elizabeth Golf
We offer golf apparel for the fashion-forward female golfer. Designed in the USA for the ladies that like to play!
Baked On 8th
Life Can Be Sweet. This Nashville bakery specializes in classic and trendy single-serve desserts as well as custom cakes and cookies.
Biscuit Love
Biscuit Love serves a variety of breakfast and lunch options made entirely from scratch. Throughout its journey from food truck to brick-and-mortar, Biscuit Love has remained steadfast in its commitment to sourcing from local purveyors, and actively giving back to the Nashville community.
Café Evoke
Sleek cafe for coffee, tea, craft beer and wine, plus breakfast, baked goods & light lunch options in downtown historic Edmond, Oklahoma.
Cuestión Spirits company, Inc
Multiple award-winning, handcrafted 100% pure Weber Blue Agave tequila with a smooth, sophisticated taste.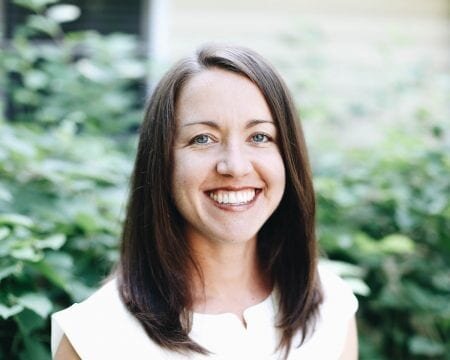 Humphrey's Street Coffee and Soap
Humphreys Street, a social enterprise of Harvest Hands CDC, was born out of a desire to raise up leaders within our neighborhood by creating jobs, providing mentorship opportunities and teaching job skills that empower youth such as customer service, marketing and craftsmanship.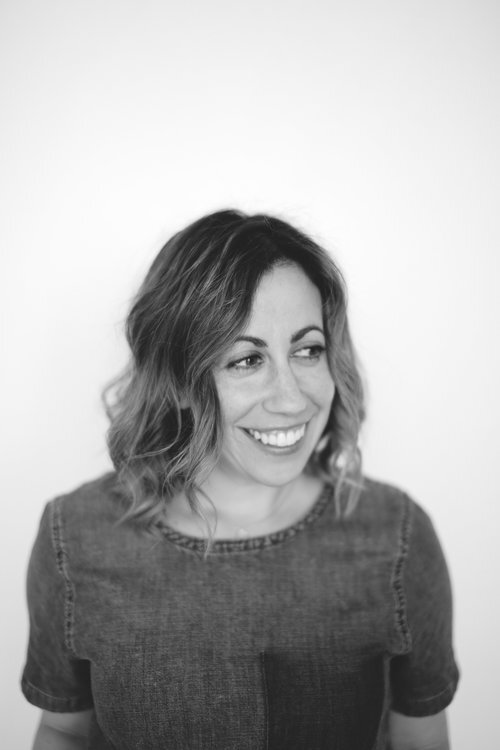 Juniper Green
Catered events for the modern host. Juniper Green is a modern culinary events company, focused on the creative and community-oriented people of Nashville.
Mill Creek Brewing
Located in the beautiful town of Nolensville, just a short drive south of Nashville, this hard-working brewery proudly offers a variety of beers that are full of flavor, never overwhelming and perfect for just about anything, whether it's a weekend in the Smokies or a night out with friends.
Megan Feeman, Jimmy Feeman
No Baked Cookie dough
No Baked Cookie Dough makes gourmet, edible cookie dough. Scoop shops in Nashville, Louisville, Lexington and Chattanooga. Megan also started Cosmic Creamery.
Byron Stithem
Driven by nostalgia and propelled by the future. At Proper Saké Co., we take great pride in our symmetry of historical reverence and modern technique. Our aim is to continue experimenting with both classical and innovative methods, to please purists and newcomers alike.
Roots Coffeehouse
Roots Coffeehouse is all about being connected to your community. Here at Roots, we want to build relationships and processes that bring out the best in our coffee and community. Local is at the heart of what we do as we strive to buy local, be a community gathering place and craft truly artisan coffee.
RORO's Baking Company
Our mission is to bring back those memories of Grandma's hot, yummy rolls to your busy life. Take a minute, enjoy the simple things in life and bring a little bit of RoRo into your kitchen.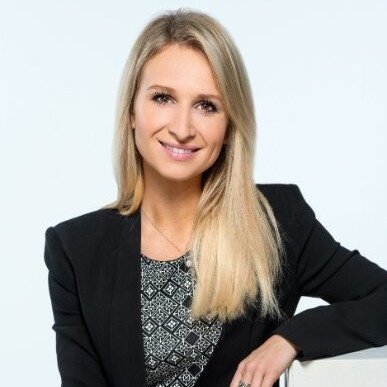 Vidafuel
VidaFuel is creating a platform for increasing dietary compliance. We offer delicious and convenient products that fit into renal, diabetic and heart-healthy diets. We're here to make your life easier!
Artiphon
The Artiphon INSTRUMENT 1 is the ultra-expressive, next-generation digital instrument that lets anyone play their favorite music software using familiar techniques. Designed for pros and casual players alike, the INSTRUMENT 1 is the world's most versatile MIDI controller, offering unparalleled expressiveness in a package that is portable, affordable and amazingly fun.
Batch Nashville
We are Batch, curators of locally-made, artisanal goods, from Nashville and all across the South. We offer curated gifts featuring high-quality, handcrafted items from local makers ideal for personal gifts, corporate gifts, events and weddings. Batch is an easy and fun way to discover the best local products and deliver delight.
Ranger Station
The currency of our lives lies in the experiences we have and the memories we make. Scent is the strongest of our senses. We create products that play on that fact to enhance both experiences and memories.
Gift Horse Nashville
Shopping for unique, affordable gifts in East Nashville just got easier: Gift Horse—an art focused shop stocking paper goods, home goods, handmade gifts and more. Gift Horse has a prominent focus on paper goods, including art prints and greeting cards, but a broader appreciation of independent artists drives the shop's overall aesthetic.
Royal Circus
Home furnishings and curiosities in Nashville. Our company was founded on two main goals:
1. Make it easier for customers to create home environments that reflect their own unique individuality.
2. Make the journey that gets you there refreshingly fun and memorable.
Tyler Traeger, Austin Woodruff
Runway Audio
Runway Audio produces high-quality instrument cables. From custom electric and acoustic guitar cables to patch cables, our products are perfect for touring musicians, hobby guitarists and anyone else who wants the best sound from their cables. In addition to our instrument leads and custom electric guitar cables, we also carry pedalboard setups and pedalboard power supplies.
Samplize
Make faster design decisions without dealing with the hassle of paint. Simply peel and stick to view real paint on the wall.
Adam Gatchel, Amy Holmes Gatchel
Southern Lights Electric
Made to order lighting for hospitality and home. Lamps, lights, custom light fixtures, lighting design and commercial lighting sales.
Wink Wink Paper Co.
Wink Wink Paper Co. is a stationery, paper goods and art brand based in the historic Germantown neighborhood of Nashville, TN. Our biggest aim is to inspire you, make you giggle and connect you with the people you love like crazy through our quirky, sweet and cheeky products.
Bold Planning
BOLDplanning's mission is to constantly deliver top flight services through emergency and continuity plans that genuinely work today and tomorrow.
Crestcore Realty
We want to be the most respected and trusted, full-service property management and real estate company in the markets we serve. Our goal is to help real estate investors achieve their dreams. We pledge honesty and competence to our tenants and owners, which means we know what we're doing, and you can trust us to do it well.
Gateway Property Services
Gateway has been engaged with real estate brokerage clients, with experience in office, retail, land and flex space. Gateway has assisted Tenants for property searches, Landlords for leasing, Property Owners for sales and Investors for acquisitions, along with development and project management services.
Golden Spiral Creative
Golden Spiral is a specialized, integrated marketing agency that exists to help our clients REALIZE their brand identity, position in the market, growth objectives and leadership of the market.
Gyrosity Projects
A Stadiumred Company. A team of designers and innovators who are crazy about digital marketing.
Maggie Kuyper, Matt Kuyper
Harpeth Painting
A professional, courteous painting contractor serving commercial and residential clients in Nashville, Brentwood, Bellemeade, Franklin, Bellevue, Antioch, Crieve Hall, Davidson, Williamson Counties and all of Middle Tennessee.
Hi-Fi Media Company
What began as the zany brainchild of Valor & Virtue Entertainment has grown into the centerpiece of this full-service creative agency. At Hi-Fi Media Co., we strive to give our creative juices an inspiring place to percolate. Our personalized service leaves our clients feeling satisfied and moving in a positive direction. Just like our name, everything we do is high-fidelity.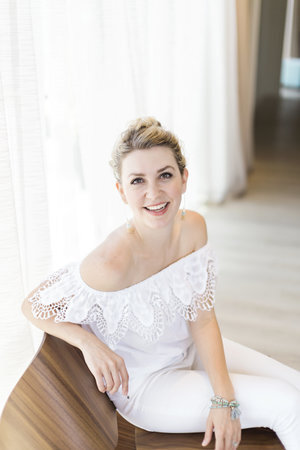 Kelly Dellinger Events
At Kelly Dellinger Events, we offer wedding planning services from event management and wedding coordination to full-scale planning and event design.
Paramore Digital
We're a full-service creative agency in Nashville, TN. We have a wide variety of clients in industries such as tourism, education, finance and food service.
Proof Branding
We craft purposeful passionate brands. From planning and strategy to design and development, we partner with extraordinary brands. Our capabilities include marketing strategy, logo/visual identity design, website design/development, print and digital assets, and product/packaging development.
Pure Sweat Basketball
Pure Sweat Basketball is a unique player development program that helps players and coaches maximize their basketball potential by providing the latest skill development information, teaching points and concepts through intense, innovative drills.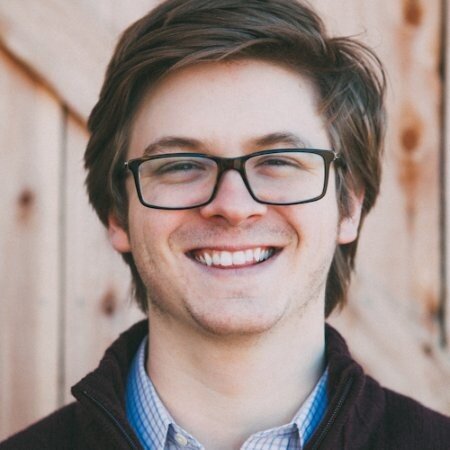 Relationary Marketing
We build podcasts that deliver. Relationary Marketing is a turnkey podcast production agency for B2B content marketing. We make it easy to produce podcasts that deliver rich content consistently.
Richards & Richards
At Richards & Richards, your peace of mind means everything. We are dedicated to providing our clients with uncompromising customer satisfaction and creating extraordinary value in shredding and destruction solutions. Our exceptional customer service is a result of our commitment to our employees and their determination to satisfy our clients.
Rocket Boys Print Co.
We are Rocket Boys Print Co. A locally-owned and operated screen-printing shop based out of Nashville, TN. Our ultimate goal always was and always will be to partner alongside artists, businesses, startups and local markets to make things.
Sudio Bank
Studio Bank is a boutique bank founded and located in our hometown of Nashville, Tennessee. We provide organizations, families and individuals with sophisticated financial services.
Russ Cornwall, Maggie Kuyper
The Entrepreneurial Mind
The Entrepreneurial Mind is a family owned and operated business dedicated to creating a community of entrepreneurs. It is a place where business owners can come for answers to the kinds of questions, issues and challenges they face everyday. We offer exclusive content, user forums and a team of experts who want to share their knowledge with business owners.
Trilliant Health
Trilliant's data platform empowers health care providers to create and execute data-driven strategies to maximize growth for their markets. Jeff co-founded Clariture Health which merged in 2017 with Aegis to become Trilliant.
Vinyl Me, Please
Our mission is help people explore, experience and enjoy music on a deeper level. A tall order, maybe, but it's what gets us out of bed every morning with a thunderous shout. We do that both by sending you great music every month and by making sure you have a ton of fun each step of the way.