A Look Back at 2016-2017
This post was originally published on May 3rd, 2017
BELMONT CENTER FOR ENTREPRENEURSHIP 2016-2017 YEAR IN REVIEW
This school year has been an exciting one for us! From our on-campus stores, to our Accelerator students, we have helped, guided, and watched Belmont students start and work on their businesses. In addition to the accomplishments listed below, we held two legal clinics, a customer discovery workshop, three entrepreneur Happy Hours for networking, four Lunch & Learns, and eight convocation events with entrepreneurs!
Let's review some of the highlights of the past year...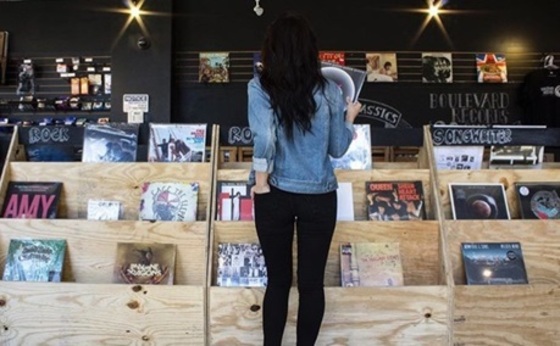 Boulevard Record Shop Opened
Located on Belmont Boulevard, our newest student-run business, Boulevard Record Shop opened on August 26th. The store sells records, vinyl accessories, and hosts shows in the evening. To read more about their grand opening: Belmont News Noble
Shawn Glinter, Entrepreneur in Residence
This year we brought on a new Entrepreneur in Residence, Shawn Glinter. Shawn is a serial entrepreneur himself and has co-hosted Lunch & Learns, led workshops, and mentored our Accelerator students. Students learned about Shawn and his experience as an entrepreneur at a convocation in August and through numerous one-on-one coaching sessions he's held throughout the year.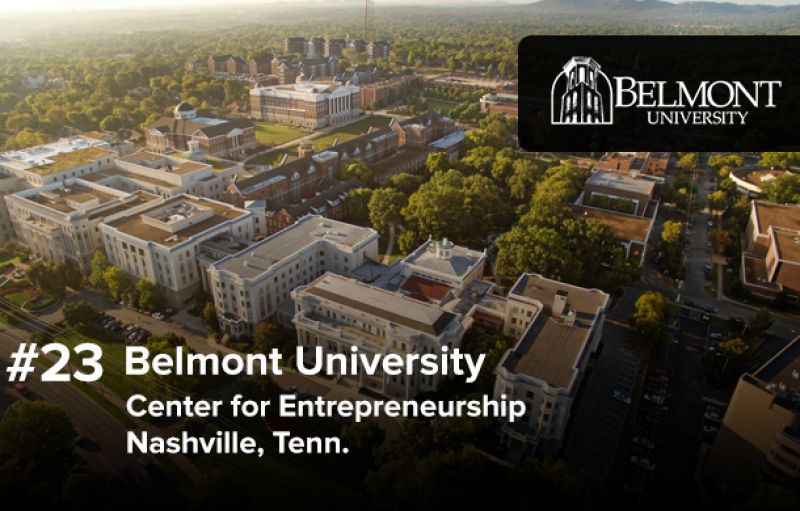 Princeton Review Ranked Again
Global Entrepreneurship Week
In November, we celebrated Global Entrepreneurship Week with a variety of events. These included a convocations with alumni, Ryan Schemmel of Fort Houston, a panel featuring some of our top student entrepreneurs, and a celebration for Women's Entrepreneurship Day at House Of.
Craig Dubitsky came to Belmont
In February, we hosted the CEO and Founder of Hello Products, Craig Dubitsky. Craig inspired students with his stories of success as an innovator and entrepreneur in the home products industry. While on campus, Craig spoke in a convocation, lead an Entrepreneurship class, had lunch with students, and toured our Center's co-working spaces and student-run businesses.
Business Plan Competition
Our Annual Business Plan Competition was a fierce competition of 10 student businesses. The winners walked away with over $6,000 in prizes and are qualified to compete in the Launch TN University Venture Challenge.
1st: With The Band
2nd: Bloom Brightly Paper Co.
3rd: The Gift Box Drop
Belmont DECA Wins at ICDC
Our Belmont DECA team competed at the International Career Development Conference. Their accomplishments include winning the Entrepreneurship Challenge and 9 other teams placing in the top 10 in their categories.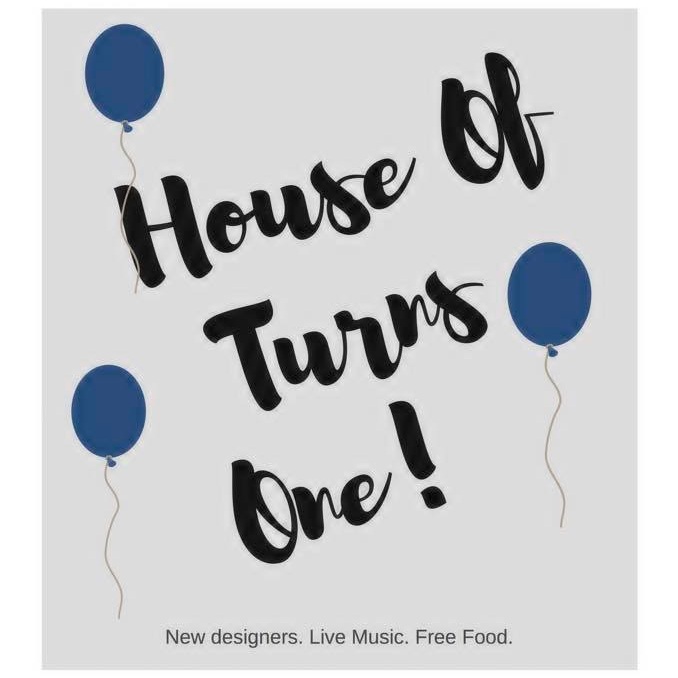 House Of, one of our on-campus student run business, celebrated their one year anniversary in April.
House Of is a collaboration with the Nashville Fashion Alliance and sells over 30 local designers including several Belmont alumni!
Record Store Day @
Boulevard Record Shop
Boulevard Record Shop was an official retailer for Record Store Day this April. Their festivities included Record Store Day exclusives, all-day live music, and a Beatles album give-away.